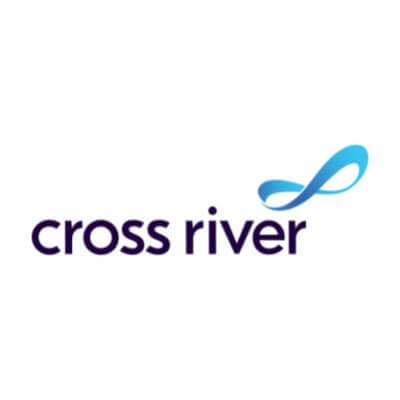 Cross River
Banking untangled
About
Cross River is a highly profitable fast-growing financial technology company that helps clients to deliver financial solutions that empower consumers anytime, everywhere. We are on a mission to build the infrastructure that propels access, inclusion, and the democratization of financial services.
We are backed by Andreessen Horowitz, Battery Ventures, KKR, Ribbit Capital; our partners include companies such as Affirm, Stripe, Coinbase, and many others. We have over 600 employees, originated over $55B in loans, and supported 480K small businesses through the recent paycheck protection program. We have been recognized for the third year in a row by CB Insights as one of the 250 best global FinTech.
We are now committed to build products for companies who want to bring crypto to the next 1B people: we are uniquely positioned to succeed because of our technology, experience, and strong relationships with market participants and regulators.
Cross River offers amongst the best benefits in the industry: Family Medical Plans with minimal outlay to the employee, generous time off, matching 401K, pre-IPO equity, flexible and hybrid work culture, a shuttle from Manhattan to the office, and many more perks and amenities
Open jobs
Browse and apply for open positions at Cross River.
There are no job openings at Cross River listed on Cryptocurrency Jobs right now. You can sign up to receive our weekly email with the latest crypto jobs.
Start a new search now to view all the great job opportunities at teams that are hiring.
Revenue Ops Manager, Crypto
Head of Product and Programs, Crypto
Product Manager/Owner, Crypto as a Service
Senior Product Owner, Crypto Lending