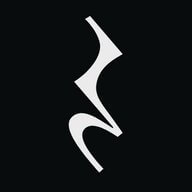 Silent Protocol
Web3 privacy middleware
About
Silent Protocol architects and boosts the growth of the next phase of complaint zero-knowledge privacy across web3. You will get to work, learn and grow with an experienced team supported by incredible partnerships and committed investments from developers, and thought leaders deeply passionate about the decentralization ecosystem.
We are backed by +15 web3 angels and +20 web3 leading VCs.
Open jobs
Browse and apply for open positions at Silent Protocol.
There are no job openings at Silent Protocol listed on Cryptocurrency Jobs right now. You can sign up to receive our weekly email with the latest crypto jobs.
Start a new search now to view all the great job opportunities at teams that are hiring.
Full Stack Engineer - Backend Focused (Smart Contract)
Full Stack Engineer - Front End focused