Hi, I'm Daniel, the Founder of Cryptocurrency Jobs. Ask Me Anything.
For those looking to find work in crypto or are interested in the state of the job market, this is for you.
By Cryptocurrency Jobs
· 32 min read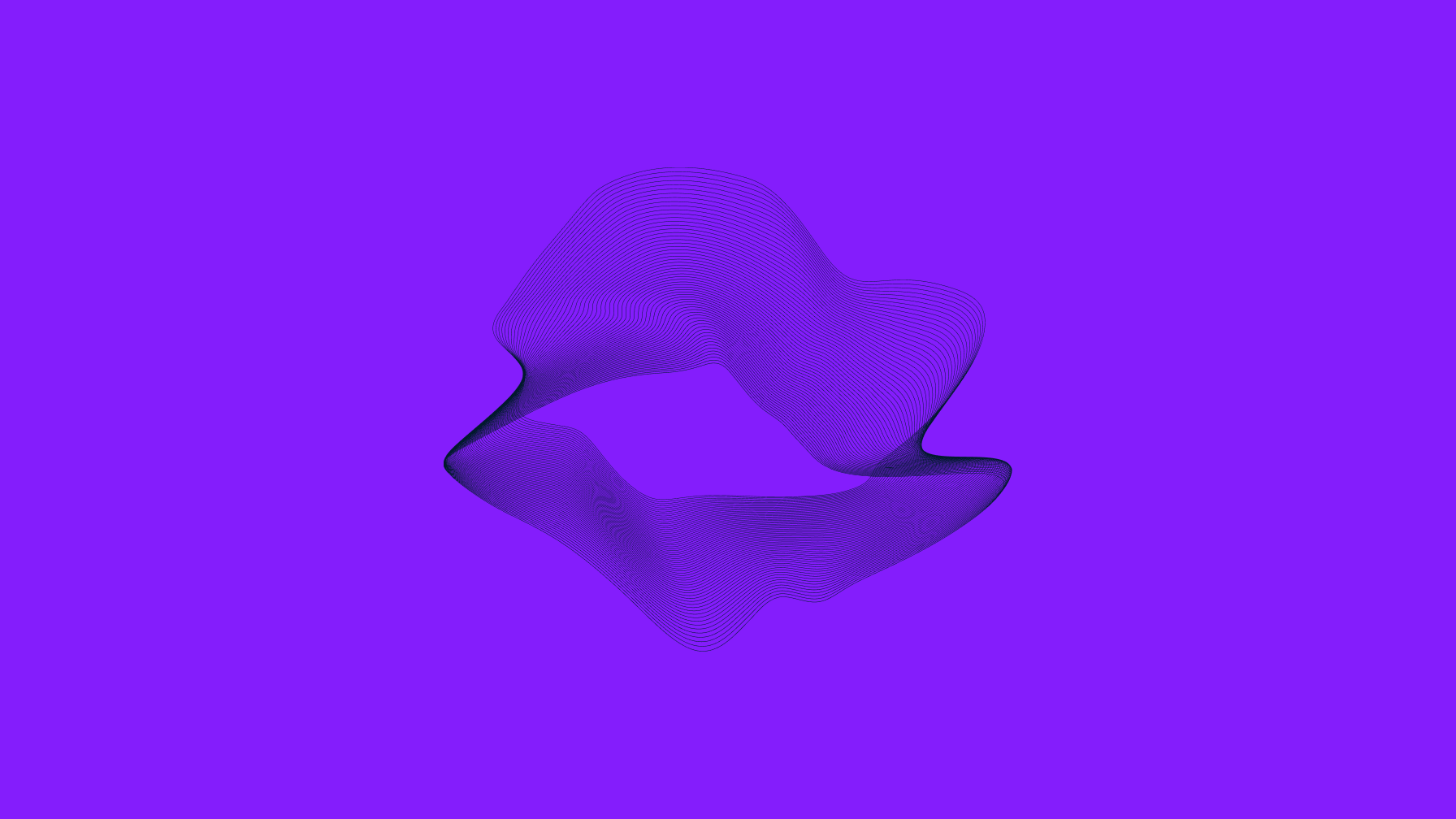 On Saturday, July 31st, I did a 2 hour AMA in The Daily Gwei Discord channel hosted by Anthony Sassano.
The AMA transcript below has been lightly edited for readability.
Many thanks to Anthony for organising and The Daily Gwei community for participating and contributing to a great conversation.
---
Q: I'm a former web developer for the last decade focused mainly on WordPress and front-end development. I took a couple of years off after having my son, and I'm now getting back into development and decided crypto is the route I want to go.
What would you recommend to someone whose familiar with HTML/CSS/JS to focus on to make my resume more attractive to crypto jobs? Ultimately, I think I want to do smart contract development, but dapps also seem like they have limitless potential, so I don't want to necessarily limit myself to one specialty in the crypto dev space.
A: There are a few different approaches you can take. It depends on your situation, interests, and what you're looking to do. From your post, it seems like you're undecided: frontend, smart contracts, dapps?
As an aside, I should add that I'm not a fan of doing things just so they look good on a resume. The focus should be on value, not what looks good on paper. That's one of the reasons this space is so awesome; we're moving away from this way of thinking about work: value over credentials.
But I understand where you're coming from and appreciate the challenges of having a gap in your resume or a non-linear career path.
You could take time off and dedicate yourself full-time to learning smart contract development. Perhaps attend a course, learn by doing bounties, attend hackathons, do freelance work, and then with enough experience, join a team full-time.
Or you could focus on developing your current skill set – there's great demand for frontend developers – and in your spare time, get involved with smart contracts.
Q: Are there any jobs in crypto for those who are not "big" coders. I am personally pretty interested in finance, asset management, etc. I love Ethereum but am not a big coder at all. Is there anything in the future I'd be able to do?
A: Yes!
There are two common misconceptions in crypto that I need to address:
You don't need to be a coder to work in this space
You don't need to have prior crypto work experience for most roles
Everyone is welcome. And that includes writers, marketers, lawyers, economists, community managers as well as developers. This space is for everyone.
More specifically, there are many finance roles in crypto.
Teams are looking for finance managers, research analysts, investment analysts, traders, quants, economists, accountants, portfolio managers, investor relations, grants funding/ops, etc.
And with the growth of social tokens, DAOs, the metaverse, you can expect to see many new roles emerge.
Q: How do you deal with taxes if you are paid in crypto? Any best practices? Does working at a cryptocurrency company mean you are most likely paid in crypto?
A: Let me address your last question first.
Based on Cryptocurrency Jobs data, most companies pay salaries in fiat.
This year, I've seen an increase in companies offering the option to get paid in crypto. Since 2017, I've only seen a handful of roles that make it a requirement. Depending on your preference, this is something that I'm sure you can discuss with the team you join.
I can't comment on taxes or provide financial advice. Taxes will be specific to your situation: your employment status, tax jurisdiction, etc. I'm sure the team you join will be able to provide guidance or at least point you in the right direction.
If you're in the US, have a look at the IRS website.
Q: What percentage of crypto jobs are part-time? Are there any noteworthy differences between these and the full-time jobs in the space?
A: Most jobs I come across are full-time. Teams in this space are building, growing at such a rate it's all hands on deck.
The part-time roles I come across are often for students, marketing-related (content writers, translators), design, community management, and engineering. But there are other roles as well that are part-time.
I don't know if there are any noteworthy differences. It depends on context: what the team is looking for and their needs.
As an aside, if the fit is right between you and the team, I think there's an opportunity for a role that is advertised as full-time to be part-time. Again, it depends on the situation.
Story time: I've been helping a team find a Community Manager. They ended up filling the role and hiring a Frontend Developer that came through the Community Manager listing. The team was going to throw away the application, but fortunately, they didn't. I learned about this just a few days ago.
The lesson here isn't to apply for every role (please don't), but that teams are opportunistic, and when the fit is right, awesome things can happen.
Q: If you've been unemployed for almost a year but actively trading/investing and researching crypto the entire time like a full-time job and been productive, how could you add this experience to a resume and make it look credible? How would this gap in employment be viewed by an employer?
A: There's a scene in the movie, The Equalizer:
That's what you need to do. You need to change the way you think about this.
You've spent a year leveling up, researching, and trading/investing in crypto. Right? That's positive and awesome.
Now the tricky part. You need to demonstrate this to an employer. And you will need to use a different approach depending on the kind of company and role.
As an example, most DeFi, NFT teams & DAOs will not care. They don't care about your resume, cover letter, or LinkedIn. They value your contribution, participation over credentials. If you're a trader, talk about some of the trades you've done, write something that has to do with the project you're applying to join – writing is a superpower - and so on. Remember shadowy coders and apes rule in this space.
Story time: I recently connected with someone that got hired at a crypto VC through a tweet. Brave new world, and it's awesome.
If you apply to a more traditional place that requires a resume and cover letter, it can be more challenging. Again, you need to demonstrate value and how you can contribute to the team.
Let's use another example. If you're a designer and you took a year off to learn about crypto, and you're now applying for a design role, you can show value through your designs, portfolio, your writing, perhaps NFTs you've created, and so on.
Q: How do you get started with no experience?
A: Unfortunately, this is such a broad question it's difficult for me to provide specific suggestions.
If you have no previous experience, I would begin at the beginning and figure out what interests you in crypto.
Is it DeFi, NFTs, DAOs, or perhaps it's something else? Are you interested in building, designing, or doing something else?
Compared to the early days of crypto, there are now many more free resources and courses so I suggest you dive in.
Q: I have 10 years of experience in fraud payment risk and building several analytical teams in a large US bank. What is the best way to leverage my skills in crypto, and how can I approach finding a role?
A: Great to hear that you want to make the jump to crypto. I've had quite a few folks from traditional finance get in touch and want to leave their banking jobs which is awesome.
We need your skill set in this space.
Most of the fraud, compliance, risk management-related roles I come across are with the exchanges (Kraken, Coinbase, Gemini, etc.), the large "institutions" (BlockFi, etc.), as well as service providers (Chainalysis, Elliptic, etc.).
Applying to these types of roles is similar to the outside of crypto. You need to review a company's career page and submit an application to the opportunities that interest you. With your experience, it may be interesting to get in touch with a headhunter that specialises in this space.
Q: I'm currently studying law and have a tech background (used to be a junior Java developer). Are there any legal related jobs in the industry? What's the trend? Do you think smart-contracts can "wipe out" lawyers entirely?
A: Tech + law = an awesome combination!
There are many legal roles in crypto, and I think you can expect to see many more opportunities in the future, given the increased regulatory scrutiny this space is getting. These opportunities will be both within the crypto space as well as with regulators.
To name a few roles: paralegal, general/corporate/commercial/regulatory counsel, risk and compliance (AML/KYC), policy associate, public policy, and so on.
I think this can be one of the more interesting traditional areas to work in within crypto.
I don't know if smart contracts will "wipe out" the legal professional. My instinct is no. The legal profession will adapt and crypto will create new opportunities and demands.
For stuff like this, here are some smart people that I can think of right now to follow on Twitter: @jchervinsky, @_gabrielShapir0, @prestonjbyrne, @HaileyLennonBTC.
Story time: the US SEC used the job board back in 2019. Perhaps this "sudden" shift in regulatory scrutiny has been building for some time?
Q: I've got 3 years experience in eLearning content development, collaborating with subject matter experts, incorporating adult learning methodologies, and graphic design. I'm also experienced with various no-code web/app development tools.
Do you see much demand for training and/or educational content and if so can you list any projects in particular?
A: Your skills are very much needed! This space needs many more educators, content writers, technical writers. There are many opportunities, and it comes down to your interests and what you're looking to do.
At smaller teams, you'll often find these types of roles are more of an all-encompassing marketing role. They can be labelled as growth marketing, community and marketing, and so on.
A few examples that are on the job board:
Another alternative is to apply for grants from DAOs and write content for them. Two recently formed DAOs that may be of interest are CRΞ8R DAO and YAP DAO.
Q: I have a data science background which includes experience in Python, SQL, Tableau, Power BI, Google Big Query, and AWS cloud practitioner certified. Do you see a need for people with my skill set in the crypto space?
A: Yes! Your skill set is in demand.
Business Information Analysts, Data Analysts, Data Scientists are all needed and wanted by teams.
A few examples that are on the job board:
You can also have a look at Dune Analytics, Nansen, and Glassnode.
If you haven't already, be sure to subscribe to Spencer Noon's excellent newsletter, Our Network.
And I would encourage you to start contributing to the space. It's a great way to get hired.
Q: I have a computer science degree and for the first few years after graduation used to work as a software engineer but due to mental issues and carpal tunnel had to stop for a while. I came back working in IT but later got offered a great opportunity which is where I have been growing for the past few years.
I'm currently a manager working on disaster recovery in the US. I make sure all regulatory documentation and policies are in order for local governments and private non-profit can request help when a disaster happens. I'm still kind of the "computer guy" in the office but wear many hats as manager with hiring, do QAQC for projects, managerial stuff in particular, and having clear communication with stakeholders. Do you think there is a need for people like me that do have programming experience but also with the more nuanced business stuff?
A: Yes! There's a place for everyone in crypto.
I can see you in several different roles.
When I read "wear many hats," I think of a Chief of Staff/Operations type of role, "regulatory documentation and policies" gets me to think about compliance-related roles. And then you have programming experience, which makes me think about software engineering roles.
Let's take a step back. What is it that you'd like to do? And then go for it!
Q: I'm a Nurse from Sydney! Don't know how to break into crypto jobs. My skill set would put me at community management/engagement at best. Unless there are healthcare/nursing related jobs, which I don't think exist yet.
A: Very cool to hear that you're interested in joining the crypto space. I haven't come across any healthcare related roles, but given how much time people spend in front of their computers, I'm sure there will be much demand in the future!
Joking aside, you may find the occasional health/wellness role at some of the larger companies in crypto.
Transitioning from the medical field to crypto is possible. My suggestion would be to join a project's social channels and start participating in the discussion.
Q: I have found that your platform is the go to place to look for, or post offers for the crypto industry. I have sent a few applications for BD positions without much success so far. Some friends working in the industry suggested that I go to meetups in person and that this is the way for me to get in. What is your take on that suggestion?
A: Thanks for the kind words and for using Cryptocurrency Jobs!
Sorry to hear you haven't had much success with your applications. Please, don't be discouraged.
Right now, non-tech roles are in high demand. A company I've helped with a business development role had to take down the listing after less than two weeks on the job board because they were overwhelmed with applications.
With so many applications, it's easy to miss out, and it doesn't need to mean that you weren't qualified for the role.
To your question, your friends' advice is solid. If you have the opportunity, this is something you should be doing. Keep applying for roles, and at the same time attend meetups, conferences, join discord channels, and so on.
Not all opportunities are advertised on job boards. I know of a team that doesn't advertise their roles but is actively looking for people.
For those that are interested, the Maple Finance team is looking for a remote Institutional Sales Development Representative. This role is for those that are in the early stages of their career.
Q: I am a fairly experienced developer (11 yrs+). I've been a Digital Display advertising coder/designer and now front end React / NodeJs Developer.
Generally speaking, positions that get advertised require seniority in a very targeted field and sub field. Ex. Senior React Dev with a proven track record of scaling software using specific frameworks for server side rendering etc.
What routes exist for the less experienced but that really want to jump into the deep end? How do we go about finding positions at the junior through middleweight and competently advanced levels?
A: There's a lack of internships and entry-level/junior opportunities in this space. Things are getting better. Look at the internship initiative that the Index Coop recently launched, but we have a long way to go.
I think there are two contributing factors: the crypto space is in its infancy, and teams are small compared to their Web2 counterparts. The overhead for a DeFi team of 5-7 people to bring on an intern or entry-level/junior team member can be substantial.
But these opportunities do exist. And when I come across them, I add them to the job board as I want to get as many people involved, especially the younger generation.
And more initiatives are being launched. Have a look at EthernautDAO. And then there's a newly launched free Bootcamp for Smart Contract Security Auditing. The deadline to apply is August 1st.
I think it's also important to note that if you meet most of the requirements, you should consider applying. You'll often find teams add something similar to their listings.
Part of it is also levelling up by doing bounties (hello Gitcoin!), attending hackathons, contributing to open source, joining a project's social channels, looking at their open issues on GitHub, and helping out.
What I want to get across is if you think you can do a job you should apply. Don't self-reject. There are also more ways to get hired than through a job listing.
I can also add that quite a few teams are happy to bring on a developer with solid Web2 skills and no blockchain experience.
Story time: A team I work with hired a 17 year old graphic designer. The team was looking for a candidate with many years of experience. Disqualified by the job requirements, the candidate still sent in an application, and the team was blown away by their work.
Q: I am very curious to know about the differences and trends between traditional/real/meatspace companies vs Protocols/DAOs/FOSS communities. What are the differences in working with hiring contacts for each group? Do you expect Protocols/DAOs/FOSS communities to eventually be the majority of open crypto jobs in the future? Or do those organizations not use job postings/job boards but instead other internal/community mechanisms to source talent?
A: These are great and interesting questions. I don't have much experience with hiring when it comes to Protocols/DAOs/FOSS ("PDFs").
But I'll give it a go. A few PDFs use the job board, but I believe most of the recruiting, as you point out, happens within communities. Although, as an example, Rarible DAO is advertising roles on the Rarible careers page just like a startup, so it depends.
In terms of differences, I think what you'll find at a PDF is a core team and contributors, whereas, at a startup, you have an employer-employee relationship. Finding full-time work at a startup can be easier. There's a job listing, and the team is actively looking to hire. There can be more employment security, and you'll have benefits: 401K, health insurance, etc. Finding full-time working within a PDF and joining as part of the core team can be a long process. And it's a different contractual relationship and internal structure, more openness, transparency. You may also end up with more ownership (financial incentives) at a PDF long-term.
The Ethereum Foundation has a great page on this and provides a better overview.
But this is what's great with crypto. There are so many different approaches you can take to find work. You can go the traditional route and apply to jobs through job boards and company career pages. join a project's social media channels, start contributing, and you may end up working for a PDF.
In terms of trends, it's early days for PDFs, and I'm excited to see how they grow and evolve. It would be great to see these types of communities take over and become the future of work.
My feeling is that job boards and PDFs are complimentary. Remember, it's no longer just startups within crypto that are hiring crypto natives. You now have financial institutions, consumer/social media companies, FinTechs, and so on entering the space. And many more will follow.
Another thing to note is that not everyone in crypto wants to work at a PDF or even a startup. I've been in touch with people who prefer to work at a traditional company, such as at one of the Big 4, but doing crypto related stuff.
I think it's also important to take a step back and reflect on the humble job board. Most folks in Web2 and Web3 find job boards to be archaic, boring tech. But the thing is, they can work really well.
Let me share some of my thought on Cryptocurrency Jobs. I've built Cryptocurrency Jobs to be open, accessible, and free to use for everyone. No signup or account is required to access the site. All you need is an internet connection, and I've tried to make it as fast as possible as crypto is global. Job opportunities are presented the same for everyone, regardless of who they are or their nationality. There's no "pre-screening" for select individuals. It's an inclusive and level playing field for everyone. And that's awesome.
Your questions require more time and thought, and I probably went off on a bit of tangent at the end, but I hope that I've covered some ground.
Anthony: I can add a bit more color here! So it depends on the way the DAO is structured - frequently what I'm seeing is that there will be a core team that is registered as a company and will hire as per normal - they are just 1 spoke of the DAO - then you'll have the DAO itself with its various working groups that "hires" people to be a contributor (usually from the community). These people are paid out directly by the DAO itself - no legal entity involved - and they can often choose what form of payment they want (stablecoin, ETH, DAO's native token etc). The perfect example of this is something like the Index Coop - I would recommend checking out their process to get a feel for how it works.
A: This article offers a deep dive into the contributor experience on Index Coop and how the whole thing comes together.
Q: Can you give some advice on how a job seeker may go about finding a specialty or niche position? I'm talking about a job category that is outside the usual programmer/web/marketing department. Is this even feasible or advisable?
As for my situation, I'm a licensed physician looking for crypto/NFT technology positions that will utilize my training/experience (and thus pay me such). I know that this may be a big ask on my part as a job seeker who has no experience in computer science. Just wondering if such a career shift is an actionable idea for me.
A: The great thing with crypto is that you can create your own position. As an example: you can apply for a grant and make a compelling case for what it is that you want to do. So it's feasible, and as I've written to others on here, there's a place for everyone in crypto.
Now, some tough love, having no experience but wanting the same pay as you're getting as a physician, is perhaps unrealistic, as you yourself acknowledge in your post.
I think you need to ask yourself why you want to switch careers, and why crypto.
A bit of rant here. I'm not a fan of folks telling people to quit their jobs and join the crypto space. It's not that easy to get a job in crypto, and it's not a trivial decision to make. It makes for a great tweet, but that's about it. And so on that note, there's no need for you to stop what you're doing. Why not get involved in crypto during your spare time and see how things go?
Q: What are some data points you wish you had on the job market but don't currently have?
A: Great question.
Initial thoughts:
I'd love to have a better idea of how many people work in crypto. How big is the crypto industry? LinkedIn data is not accurate for this.
I frequently get asked by both teams and job seekers for advice when it comes to compensation. I have a salary section on Cryptocurrency Jobs, but it's a small data set. I'd love to have something more comprehensive. Unfortunately, there's not much data, and it's difficult to compare roles.
On a personal level, I would love to quantify the value Cryptocurrency Jobs has had on this space over the past 4 years. I've helped startups find their founding team members, top DeFi projects grow their teams, and so on. I suspect the returns of the job board to be quite massive. But given that it's just a job board, it, unfortunately, gets overlooked quite often.
Q: What are some ways a job candidate might really make themselves stand out? Participation in the project's Discord, open source contributions/a great GitHub, what else?
A: I love this question. Thank you for asking.
It depends on the type of role. As an example, if you're interested in data analytics, why not create Dune Analytics dashboards, do data deep dives, perhaps contribute to the Our Network newsletter? If you're going for a research/trading role: a degen score, research reports, financial models.
More generally, attend hackathons, collect POAPs, write, and be helpful.
Story time: A team I've been working with hired their Community Manager through their Discord channel. There was no official job description. This person was being helpful and contributing to the success of the project. Perfect match.
Q: I am a mining engineer who works in a tech company that focuses on the mining industry (the company is mostly mining engineers and developers). I don't work directly with writing code (I am part of their support team) but I taught myself how to code in Python/Solidity/JavaScript/HTTP/CSS.
As I don't have a computer science degree, do you think I can still secure a job as a developer? If not as a dev, what else in the crypto industry would you recommend for a guy with my background?
A: You don't need a computer science degree for many engineering roles, especially for jobs at startups. When it comes to more traditional companies, it may be a requirement. The great thing with crypto is that we're moving away from the importance of credentials. We value contribution.
Q: Have you heard about the KYC requirements getting squeezed into the US infrastructure bill? If so, do you think the US is doing this intentionally to stop crypto similar to China's crypto ban?
A: I saw a few tweets about this, but it's not a topic I can comment on. Jesse Powell, CEO at Kraken, wrote this some time ago on Twitter:
Anthony: The Kraken CEO's quote is very accurate - we have now moved into the "and then they fight you" stage of crypto adoption (which was always coming - we're just now big enough for them to give a shit about our industry). Geopolitics is complex and really it's out of many of our hands (especially when it comes to politics in places like China). The best we can do is let our representatives know that we believe crypto is a transformative technology and is good for much more than just the criminal use-cases (and that it's also a horrible tool to use to evade taxes - everything is on-chain forever).
Q: Regarding bounties, what sort of ones would you roughly recommend for first time doers with the goal of eventually attacking more ambitious ones? What sort of scope is a good starting bounty? I guess I will specify some areas of interest -> smart contract development, network layer stuff (Geth - perhaps writing tests), dapp frontends (UI/UX).
A: I'll tell you what my high school physics teacher told us before a test. Start with the easiest ones first, build your confidence and go from there. The same thing applies when you contribute to open source. A pull request to fix a typo can be massive.
Q: Do companies let you in volunteering your time to assist in whatever they need but also allows you to learn from the people you're helping. A thought of mine is to take 6 months off my full-time role, apply for like an internship (without being paid) and work/study/learn. Is this a pathway?
A: Sure, perhaps this could work. But I'd be hesitant to take six months off work to do this. If it's possible, I would perhaps instead use your spare time to contribute to a project and learn, and when you're ready to make the transition, go full-time. I also think you should be aiming to receive some form of compensation for your contribution. There are internships in crypto, just not that many of them, unfortunately.
Q: I have a degree in computer science but have been working for the last ~10 years in traditional finance space and not using much of my computer science degree. I've been trying to find a role in the crypto space to move and focus on it full time but have had a hard time finding something where my finance background is a good fit.
I've been debating if I should spend my time now refocusing on my computer science background and building up technical skills to get more of a technical/development role but seems a bit daunting almost starting from almost 0, not sure how long it would take and what kind of initial job I would be able to get at entry level. Do you think that's a good strategy and if so what if any recommendation do you have on the best way to start down that path?
A: This is a difficult question to answer as it depends on what you want to do. You seem undecided. As you have ten years of finance experience, there should be a few roles that fit your skill set. And having technical skills plus finance experience is a great combination.
Something to consider is to use your spare time to level up on your technical skills while doing a finance-related crypto job. It doesn't have to be an either/or decision.
Q: Know of any resume examples for people without tech experience? I know I could make a DeFi resume of some type, been thinking about it, and wondering if you know of any examples.
A: Unfortunately, I don't have any examples to share. I'm not a fan of resumes.
Q: I want to get in the space and have for a while, but my skill set is just so random. I finished my maths degree in England, studying a bunch of topics like cryptography, stats, game theory, calculus etc, then went on to teach Maths at a top school in London. Now I've been living in NYC the last two years. I used to be able to code in Python back at uni like 7 years ago so I'm currently relearning that. I've deployed some smart contracts using tutorials and have an understanding on how that works and currently learning Solidity.
At my school, the last two years I've run a few crypto projects where we talk about the space, look at markets, talk about the technology and how to use it. This year I was planning on running some fun lessons where we used some protocols. I've also started a blog where I try to explain protocols to people who don't understand this space. For example, the first post is about Alchemix and how it works. I feel like learning about protocols and trying to make them easier to understand is something I enjoy.
I'm hoping in this space there are new types of jobs that pop up, and would love to know what I could do to help myself get employed in this space. I guess my question is what types of new jobs roles are out there? Is there anything similar to what I want to do and what should I focus on to help myself?
A: Your background sounds great and a perfect fit for crypto. You're doing the right thing by taking the initiative to write and contribute to this space. We need many more educators.
I could see you doing quite a few roles. A developer advocate role could be a great fit since you're technical and enjoy teaching. Or perhaps a technical writer role.
What I'd like to get across is that there's a place for you here. You need to figure out what you'd like to do. One suggestion would be to check out the job board, browse through some of the job descriptions and see what interests you.
Q: How and why did you start Cryptocurrency Jobs? Do you think or have you heard about differences in upcoming government policies in e.g. Europe vs the US vs China etc? Basically to add to the Twitter quote from Kraken's CEO.
A: I got my start in crypto in 2017 by doing the Bitcoin and Cryptocurrency Technologies course on Coursera. Fun fact: it's taught by the founders of Arbitrum. After the course, I built Cryptocurrency Jobs as a way to contribute to this space and get more involved. I can't offer comments on government policies as I have no insight on the matter.
Q: I wanted to ask your thoughts on where you see a large section of programming employees flooding into? I have seen there is quite a demand for Rust and Go developers for what I assume would be to work quite close at the protocol level, but wanted to know if the demand is weighted more in some areas such as mobile and web design, smart contract auditing, DevOps etc. I just want to have an understanding of demand and what skills in software are sought after.
A: The simple answer is that everyone is looking for engineers across skills. Many teams are hiring multiple engineers through a listing. I see lots of demand for Rust and Golang. On the frontend, it's JavaScript, TypeScript and various frameworks, especially React. And then there's demand for Solidity engineers and smart contract engineers and auditors.
Q: Is backend also still in demand? I can imagine there is still a lot of backend we will always need for some parts of products.
A: Yes, backend developers are in demand. I find that teams have an easier time hiring frontend developers than backend developers. Full stack developers are the most difficult to find.
Q: I've noticed a lot of jobs listed are remote (not unique to this industry and also COVID-related I'm sure). Do you foresee this becoming more prominent?
Another question following that would also be that if you get employed specifically by a company, are there opportunities to emigrate given a formal employment? Not totally specific but just want to know if these sort of things have been done by people finding work in the crypto space.
A: Pre-COVID, I would say roughly 30% of the jobs in crypto were remote (data from Cryptocurrency Jobs). Everything now is almost remote, and I think crypto will mostly stay this way as it makes sense.
You also have companies like Coinbase going remote-first, which is great to see.
In regards to your other question, it depends. Some teams are willing to sponsor work visas, others not so much.
Q: My background is heavily sales related in the traditional finance/insurance space. I am naturally most drawn to DeFi since my TradFi background makes it easier for me to relate to these newer concepts. I've already joined Discords of projects that interest me and use. I also spend a lot of time outside of work trying to follow what's going on in the industry and educating myself on crypto.
What can I do to align myself with skills that say, Zapper would appreciate? Is there another angle into the industry that I am not seeing? I believe my skill set would be more of a marketing/promo type of role, onboarding users, etc.
A: Let's take a step back. Are you interested in a sales-related role in DeFi, or are you looking to do something else? Have you been applying for jobs?
Q: I have not applied yet. I want to really find roles that are more specific, so I guess sales or marketing could be a good place for me to add value.
A: I understand. Given your finance/sales experience, there should be quite a few roles that match your skill set. As an example, have a look at this Maple Finance role. There are lots of marketing roles in DeFi.
Q: Much appreciated. will take a look. FYI: I did apply to a GTM role at Zapper as soon as it was posted…but that was the only opportunity I've taken a shot at thus far. One last question, there is so much content info out there and I love it all. What type of content/skill learning should I focus on to bring even more value to the table when applying for a marketing/sales role in DeFi etc?
A: In general, whether you're applying for a marketing or engineering role, one of the best things you can do is learn to write well. It's a super power. And contribute. You'll sometimes see projects do meme contests and similar. xToken just finished running one. It's a great way to showcase your skills and get involved in a project.
Q: I come from academia - new media department. I have researched blockchains, money and platforms. I think I have a good understanding of the theory behind them and I've been catching up with Python and a bit of Solidity.
What are the possibilities to do research on DLTs outside of academia? Are there industry-sponsored PhD positions or similar alternatives?
How good do you have to be at coding before participating in the job market and how much experience do you need? I feel it is hard to get that kind of confidence at the beginning with little to no experience. What are some beginner friendly experiences that one should get on when approaching coding and smart contracts? What should we look at?
A: I don't have much experience with academia. I know the University of Nicosia has been offering PhD positions. I've also seen a few other opportunities posted on Twitter. Some projects offer research-intensive roles and require a PhD.
To your second question, I don't think it's a question about good or bad, or experience level. It's about the value you can provide. Beginner-friendly ways to get started could be to do tutorials, complete bounties, and attend hackathons.
Q: If you had to name 3 other valuable resources that may or may not compete or work synergistically with Cryptocurrency Jobs, what would they be?
A: The two that immediately come to mind: Gitcoin and RabbitHole. Awesome teams, great missions, and wonderful people. And The Daily Gwei.
---
Before I sign off, let me leave you with these closing thoughts:
It's never been a better time to join the crypto space. There are lots of opportunities and well-funded teams.
Use the job board, company career pages in your search. But remember that you can also get hired or find work by actively contributing to projects.
Contribute, participate, share! Do bounties, sign up for events and hackathons, write, design, code, etc.
Everyone is welcome in this space. It doesn't matter where you're based or what your background and credentials are. It's a more even playing field. Everyone is welcome to contribute, and there are opportunities for everyone to get rewarded, socially and financially.
And yes, you're still early.
Thank you for having me.
Sending you all good vibes!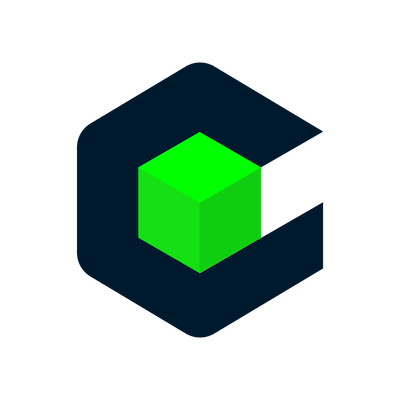 Name

Cryptocurrency Jobs

Twitter
I'm Daniel, the founder of Cryptocurrency Jobs. My mission is to bring talented humans together to help build our decentralized future.